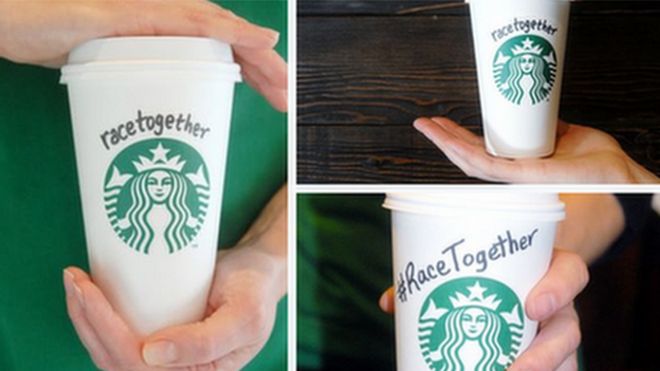 Recently Starbucks has started a trend where baristas will write "Race Together" on cups to signify the "
diversity and racial inequality
". This has been seen by consumers to be rather awkward and "
opportunistic and inappropriate
".
This campaign was originally launched after the Ferguson shooting. The CEO of Starbucks,
Howard Schultz, acknowledges that this is trend is not widely accepted. Now Starbucks is dropping the campaign completely.
Many people that were interviewed said they felt uncomfortable talking about race when getting coffee or it was really awkward in general. I agree that this may not be the right place to talk about race but this issue does have to acknowledged. Do you think Starbucks was on the right track in publicizing the issue of diversity and racial inequality? Was it simply that this happened in Starbucks that caused people to dislike the movement? If Starbucks is not the right place to bring up this real issue what is the right place?