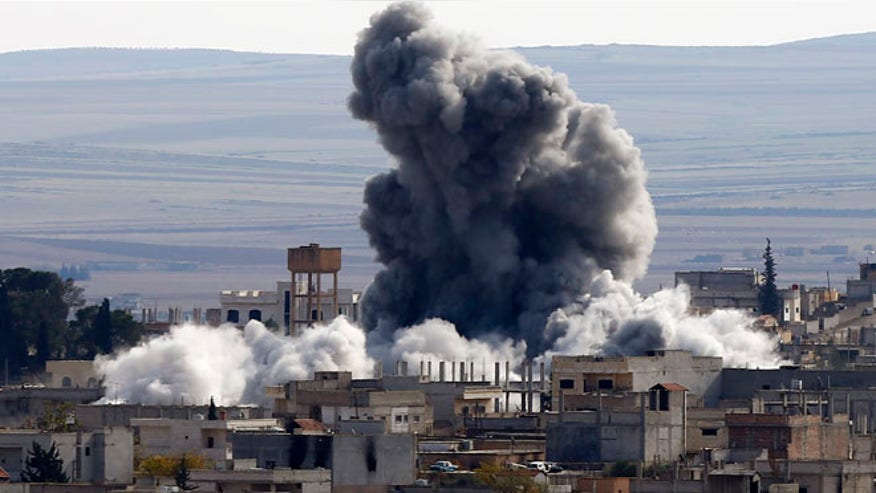 After reports this past week and a blog post by myself that stated that the United States was going to ramp up their airstrikes on terrorist group ISIS and do so by adding more aircrafts and planes, these reports were nothing but confirmed on Sunday morning as a U.S.-led coalition fighting ISIS in Syria stepped up its attacks on the militant Islamist group's de facto capital by launching 30 airstrikes targeting Raqqa overnight. At least 10 of the airstrikes were carried out by government war planes, attacking the Raqqa city- the de facto capital of ISIS-which is known as a hotspot for ISIS training centers, weapons depots and accommodations for fighters. It is not stated or known how many were killed and the level of damage these airstrikes ultimately caused. Clearly, the US is just about all-in with their pursuit of destroying ISIS and their leaders and it will be interesting to see how these next few weeks will unfold with their emphasis on airstrikes and more ISIS surveilance.
Questions:
Do you think that theses airstrikes will be beneficial for the US?
What does the quick timing of the United States actions with their air strikes say about how committed they are to stopping ISIS?
How much is too much? Does the US need to continue dropping down bombs and airstrikes on heavily populated ISIS grounds to accomplish their goal?
To read more: