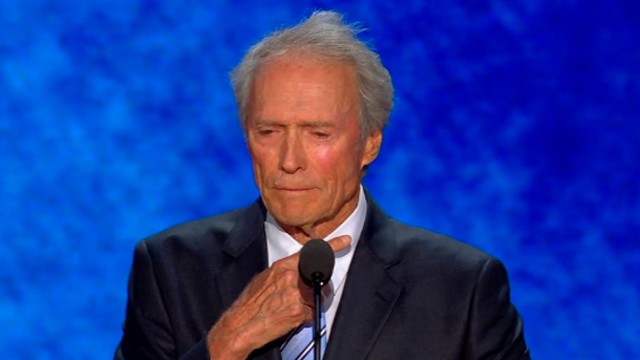 Clint Eastwood, 81-year-old actor and director, left a
pretty marked impression
in Tampa Bay on Thursday night. Initially overshadowed by Romney's speech, his was notable for other distinctive reasons. His performance, let's say, was rather interesting in concept but rather unsettling in practice. The idea was to pretend like Eastwood was addressing Obama, seated next to him; at points, it was difficult to tell if he was just acting well or whether other issues were going on.
As it stands, many are ambivalent about Eastwood's performance. Some were very impressed,
some were worried
, while
others are just plain confused.
Eastwood's speech incredibly entertaining, and his rhetoric is reminiscent of Academy Award-winning performances. Needless to say, the speech did point out a few key flaws with Obama's presidency. Clearly, Obama learned nothing from the Russians' war in Afghanistan when he started this whole mess in 2008. Under a Republican president, we never would have gotten involved.
Among all of his awards, Eastwood can still add one more hallmark to his resume; he is the subject of his very own
meme
.
What do you think? Did Eastwood's speech help or hinder the GOP's message?