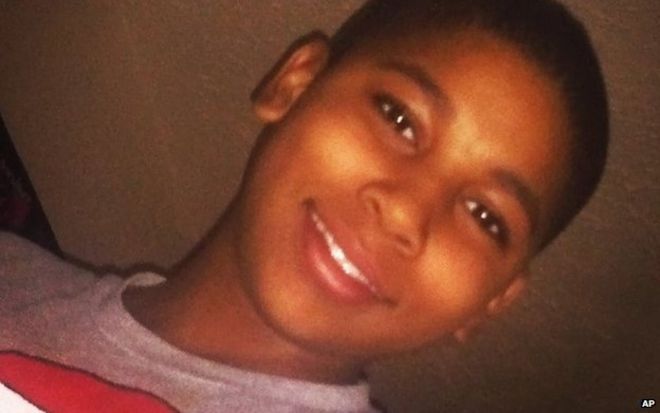 Last year, Cleveland police officer Tim Loehmann shot and killed 12 year old Tamir Rice as Loehmann mistook Rice's fake gun for a real one. This incident sparked much outrage as many people assumed that the shooting was racially motivated as Loehmann is white and Rice was black.
The reports released on Saturday by a Colorado prosecurtor and a former FBI special agent claim that Loehmann was "reasonable" when he shot and killed the 12 year old child. Loehmann did not know that Rice's realistic gun was fake and did not have enough information to act accordingly. Although the 911 caller did state that the gun was likely fake, Loehmann was never told this crucial piece of information.
However, although these reports say Loehmann acted reasonably, there is still a lot of evidence that states his actions were unreasonable. Some say that Loehmann acted too quickly. He did not asses the situation well enough to realize that there was no threat to anyone's life. He rushed to shooting when he should have been more careful. Some even claim that the reports are trying to shield police and are not as unbiased as they claim.
These investigations do not clear Loehmann of his mistake. Although there still needs to be a grand jury hearing, some believe it is highly unlikely that Loehmann will be indicted as no arrests or charges were ever placed on Loehmann, and these reports state that he acted reasonably.
I think that there is definitely enough evidence for Loehmann to be put on trial. I do not know if he should be convicted for his mistake, but there is enough evidence on both sides for the decision to be questionable and warrant such a trial. These reports are slightly biased as both reports were commissioned by people who have some connection to the U.S. government and therefore want to make it look better.
What do you think about these reports? Do you think that Loehmann will be indicted for the shooting? Do you think he should be? What should change to prevent shootings like this from happening in the future?
Sources: