On Saturday, October 10th, governor Jerry Brown of California signed legislation that automatically registers people as state voters when they get a driver's license. Because of voter identification laws, voter turnout in recent elections has been significantly low. This law is designed to increase voter participation as well as improve elections by allowing a new influx of voters to vote, and it is planned to take effect in January.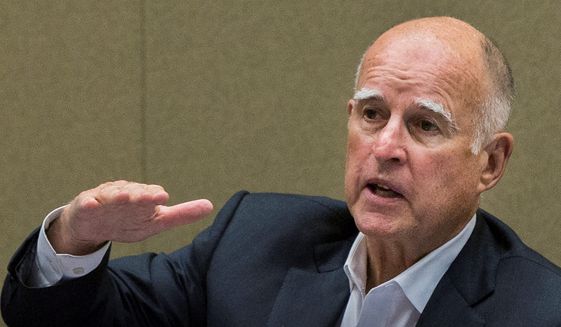 Governor Jerry Brown
In an article by the New York Times, California secretary of state Alex Padilla stated that in the past November election, "The 42 percent turnout of registered voters was a record low for a statewide general election; in addition, 6.6 million people who are eligible to vote are not registered." He believes that the "motor voter" law will increase participation by allowing people to skip the registration process at DMVs and automatically be registered to vote when they obtain a driver's license and if they are legally eligible to vote. People can opt out of voter registration, but if they don't act, they will automatically be registered. This makes it extra work to opt out and discourages people from doing so.
There is controversy over the possible effects of this law. Many people believe that it makes for a more democratic system because it allows a wider range of people to vote and doesn't limit certain groups from casting ballots like other state laws are starting to do. The signing of the law is seen as a victory for young minorities who make up a bulk of California's eligible unregistered voters.
However, some oppose the law because it could increase voter fraud, and by allowing people to vote with fewer restrictions, we could be allowing people with more limited knowledge of politics and policies or even non-citizens to vote. This could have negative effects and already eligible registered voters might see this new law as a threat.
This reminds me of the bureaucracies we have been talking about in class as well as how political parties play into elections. Do you think that this law is an improvement in expanding voter rights or does it go too far by registering even those that don't want to vote (and making it more work to not vote)? If contests for state government posts are usually partisan, how will registering all people with driver's licenses--which includes moderates--affect election results? Does this make it easier for non-citizens to vote, and what effects will that have? If we consider the DMV a bureaucracy, is it right that this law increases efficiency at the partial cost of personal choice?
New York Times
The Washington Times