After receiving a wrong shipment of lethal drugs, Oklahoma's highest court decided to delay their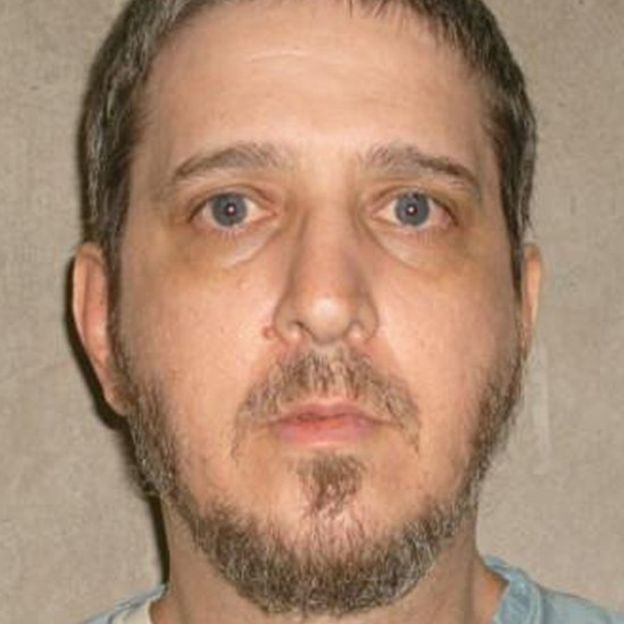 Richard Glossip (BBC)
scheduled executions until November 6. The state is planning to use this extra time to investigate why they received potassium acetate (rather than potassium chloride) just hours before the execution of Richard Glossip. Glossip was involved in a controversial murder case back in 1997, when he was convicted largely based on the testimony of Justin Sneed, the man he supposedly hired to kill Barry Van Treese (the victim). It is said that Sneed had an incentive to testify against Glossip because he would receive a lighter sentence if he did so. Sneed is currently serving a life sentence in prison.
Based on what I read about the case, the court decision seems to not be strongly backed. It does not seem like his sentence was proven beyond a reasonable doubt, yet he is still being executed for a crime he may or may not have committed. The new attention towards his case raises important questions about the current state of the criminal justice system of the US. This article from
NY times
gives a comprehensive overview about what is believed to be the problem with the system, which is summarized by Barry Scheck, co-director of the Innocence Project, as "a poor defense in the initial trial, which then limits the legal options in later appeals."
Personally, I think it's unjustified for Glossip to be sentenced to capital punishment without hard evidence against him, yet the man who actually killed, Sneed, is sentenced to life in prison. Although it can definitely be argued that death can be more merciful than life in prison, it is still problematic that Sneed serves (what is largely considered to be) a lighter sentence when the evidence against him is stronger. In the wake of Glossip's postponed execution, what do you believe the court should do to ensure that the execution they will be carrying out is justified? Without hard evidence, should they be executing Glossip in the first place?
Links:
LA Times
1
2
BBC
NY Times