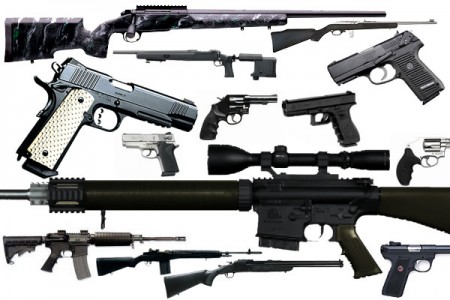 During the week of September 17, a record of 67 firearms were found by the Transportation Security Administration (TSA) in the carry-on luggage of passengers, being the previous record of 65 in 2013. "For the most recent week, ending in Sept. 24, TSA said it found 64 firearms in carry-on bags at airports. Of those, 55 were loaded and 22 had a round chambered" (Reuters).
In the past year, over 2,000 firearms have been detected in unchecked luggage this year. Yet this figure raises concern since banned weapons were not detected in 67 of the 70 checkpoints.
Currently, a passenger is subjected to criminal charges as well as civil penalties up to $11,000 for having a firearm in their carry-on at a checkpoint. Do you find this punishment to be enough, especially with all the clear advertisement?
I find it unsettling that despite the recent push for more gun control, the number of checkpoint incidences has increased. Do you think airports should create stricter laws for firearms? Is it too extreme to completely ban firearms from airports?