Cecile Richards, the president of Planned Parenthood, appeared before Congress today to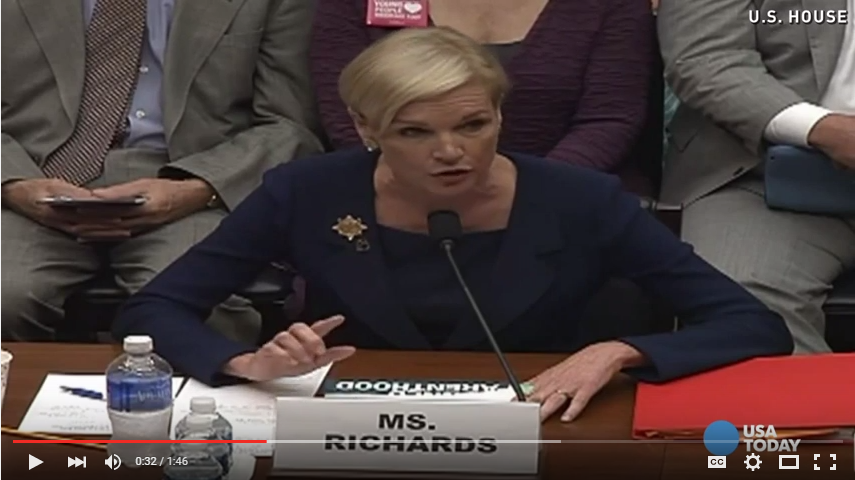 defend the non-profit organization against the allegations made against it -- namely, the accusation that the organization is selling fetal tissue. Within the past few months, Republicans have taken this issue and extended it as an attempt to cut federal funding to the organization. Numerous states (e.g. Missouri) have already conducted investigations into Planned Parenthood's involvement in illegal tissue exchange, all of which have returned with negative results.
As seen in the hearing today, the focus was on federal funding of Planned Parenthood. However, the debate quickly devolved into a discussion on misogyny. Although some of Richards' answers to questions were certainly roundabout, during the hearing, Richards was continuously cut off, talked over, and disrespected by multiple representatives.
In addition, Representative Brenda Lawrence brought up a flaw in the need to even call for the hearing. She says, "[the government] cannot use federal dollars for abortion...[the money] is reimbursement [from Medicaid]." To expand on her statement, a majority of federal funding for Planned Parenthood is not direct, but rather received as reimbursement by Medicaid patients who see Planned Parenthood as the specialist for abortions. In short, Planned Parenthood is primarily supported by American citizens who use their services; the organization would not exist if there was no need for it.
Since federal dollars cannot be used for abortion, and do not directly flow to Planned Parenthood, what was the point of calling for this hearing? The answer lies in the political importance of Planned Parenthood. The GOP called for this meeting as an attempt to condemn the undercover videos put out by Planned Parenthood, yes, but also as an attempt to shut down an organization that seems to be clearly affiliated with the Democrats.
Two things to think about:
Was Richards an injured party in this debate or was she attempting to be just as manipulative?
What do you believe were the motives behind this meeting?
Sources:
NBC News
NY Times
NPR
CNN