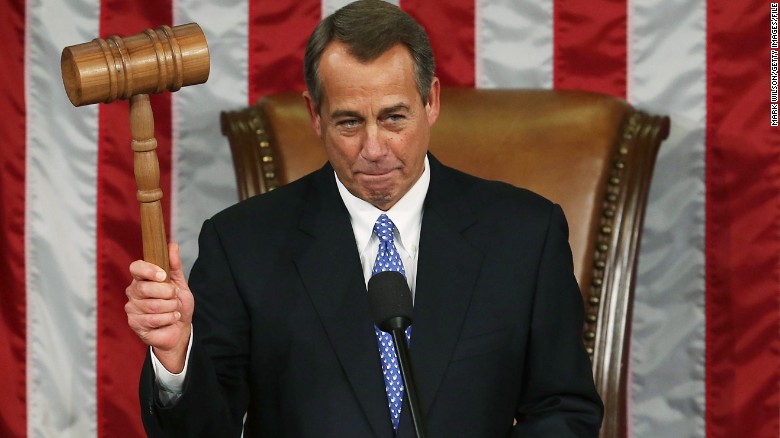 On Friday, House Speaker John Boehner announced his plans to resign from Congress by the end of October. His resignation comes amid a period of inner turmoil within the Republican Party; some conservatives had been aggressively demanding Boehner to negotiate spending cuts and more partisan policy than currently possible with the White House.
In recent days, the Congressional focus had been on keeping Congress open for the next few months by passing a funding bill; by agreeing to maintain basic government funding at previously agreed upon amounts, the government would not run out of money while more controversial aspects of the budget were being debated. Boehner had been put under immense pressure by conservative Republicans to defund Planned Parenthood in this bill; some had even threatened to challenge his role as Speaker.
Speaker Boehner's resignation helps to avoid a potentially humiliating public battle within the Republican Party leadership. He remarked,
"My first job as speaker is to protect the institution. It had become clear to me that this prolonged leadership turmoil would do irreparable harm to the institution."
This announcement comes only a day after Pope Francis visited Congress and spoke about the necessity for the Parties to come together on common ground. The two also shared a prayer and a hug together, which deeply moved the Speaker.
What does this mean for the future of the Republican Party? What does this mean for some of the GOP presidential election campaigns (especially when the likes of Ted Cruz, Marco Rubio, and Donald Trump have applauded Boehner's decision to resign)? Will this make Congress more obstinate than it already is?
NY Times
CNN