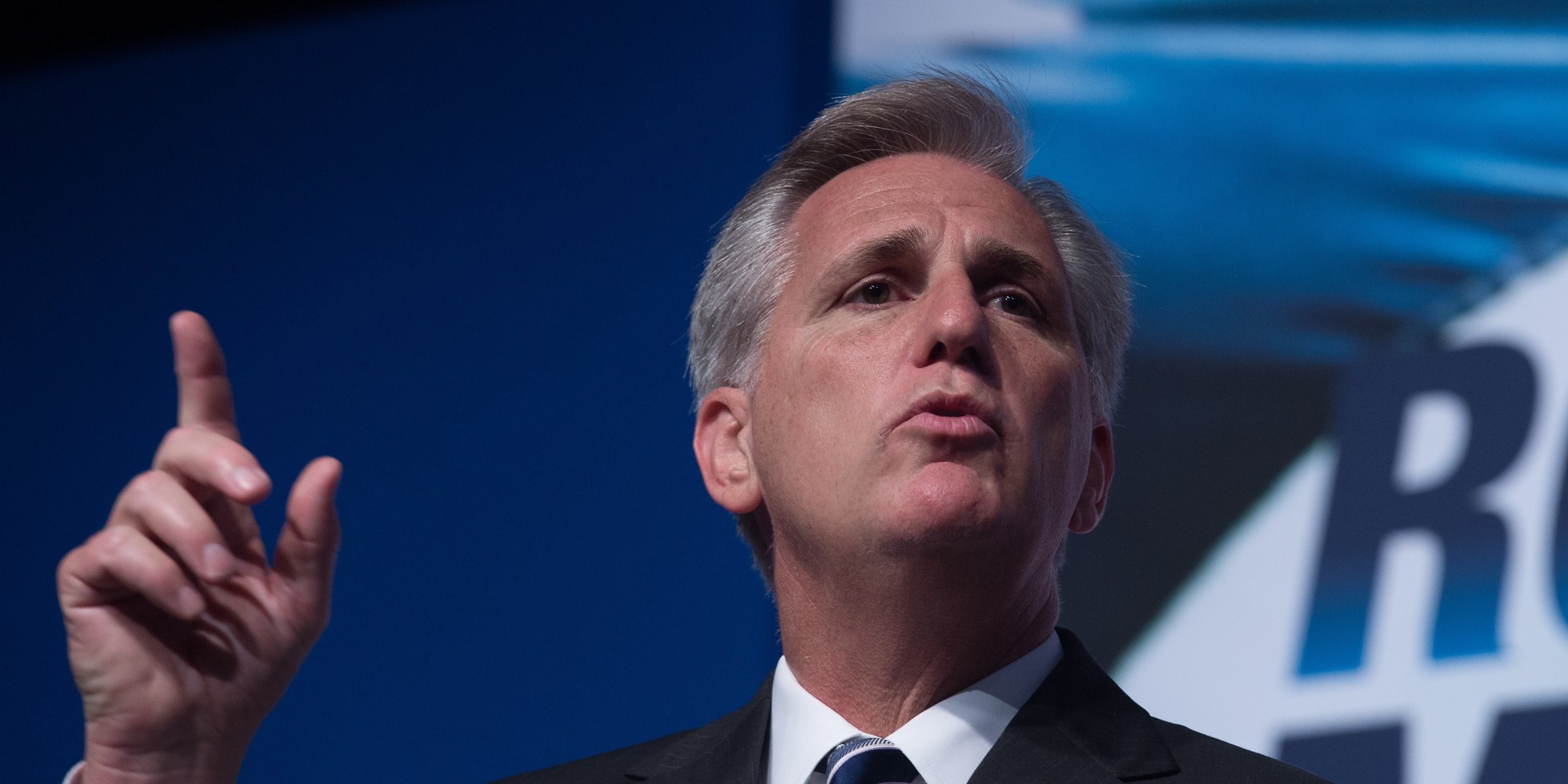 House Majority Leader Kevin McCarthy (Huffington Post)
In response to Boehner's recent resignation from Speaker of the House, today, Kevin McCarthy announced his intention to take up Boehner's vacated post. Currently, he is the Majority Leader in the House of Representatives. Prior to his position as Majority Leader, McCarthy also served as Majority Whip.
Besides McCarthy, Daniel Webster will also be trying for the same position. McCarthy
is the most well-received candidate for the position thus far.
As a part of his announcement, his main promise involves reforming the political culture in Washington DC. Despite the rather ambitious claim, McCarthy hasn't announced any of his methods for doing so yet. In addition, McCarthy claims that he will try his best to prevent more government shut downs. He is appealing to his fellow party members carefully by making sure that his decisions will be "the most conservative solution [he] can get into law," but still intends to compromise where he can.
The rest of the GOP, especially the Freedom Caucus, does not seem to trust McCarthy to uphold the level of conservatism his party wants. They are reluctant to support someone who is willing to compromise with Democrats and President Obama. Without the endorsement of a majority of his party, McCarthy will not even be considered as a nominee for Speaker.
With what we know about the responsibility of party whips and leaders, do you believe that McCarthy is well suited to succeed Boehner as Speaker of the House? If so, should the Freedom Caucus put their support behind McCarthy even if he might not represent the right amount of conservatism they're looking for? If they don't end up supporting McCarthy, do you believe that they would be further limiting the already slow process of legislature?
Links:
CNN
LA Times
Washington Post