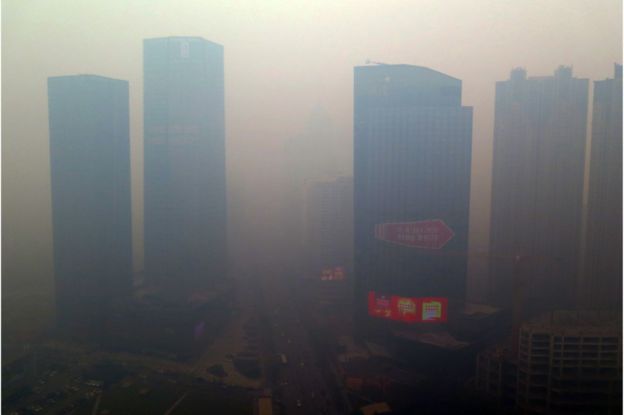 China issued an orange alert to warn of high smog levels. This alert warned people to stay indoors and ordered many factories to close down. China's AQI was measured at 568, earning it a spot in the "beyond index" category (CNN) and making it about 17 times more than WHO deems healthy.
Coincidentally, there is also a climate summit convening right now in Paris. This conference gathers together many of the world's leaders and discusses goals and plans to help control climate change. China, the world's leading greenhouse gas emitter, has set goals to decrease their dependence on and usage of coal.
Questions:
Should the US get involved in the global battle against climate change?
Do you think, as Democratic presidential candidate Bernie Sanders mentioned in one of the Democratic debates, that climate change is the biggest threat to national security?
Do you have any ideas for solutions?
Sources: