Last Tuesday, a group of 150 scientists, lawyers, and entrepreneurs met in private at Harvard University to discuss plans for a synthetic human genome. The discussion was directed at achieving the goal of "[synthesizing] a complete human genome in a cell line within a period of 10 years" (1).
The meeting was kept closed to the media and the public, as indicated by
internal communications
. This move was criticized by members of the synthetic biology community, who argued that the organizers were privatizing an issue with moral implications for all of society (1, 2). These critics pointed out that building a human genome from scratch not only involves science and technology, but also ethics. For instance, if such technology were available, who would have the right to use it, and in what circumstances?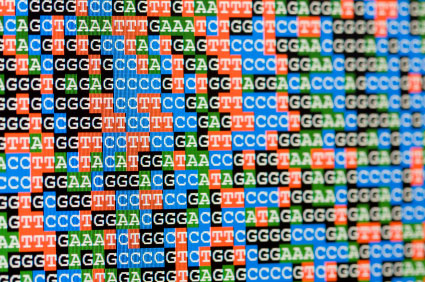 DNA Sequence. Source: Harvard Medical School
The organizers of the event later stated that the meeting was originally intended to be open. However, an article that was submitted by the primary researchers on the subject-matter was yet unpublished, so the organizers did not want to publicize any unofficial claims (3).
Though the details of the meeting are still being with-held, the event itself does bring up many interesting questions. Human experimentation is one area of science that has been heavily regulated by the United States government. However, research into human genetics has generally escaped such regulation due to the cutting-edge nature of its research. As human genetic research continues to progress and gene editing and synthesizing become cheaper and widely accessible, should the government establish firmer regulation on human genome research? Which part of the bureaucracy would have the technical knowledge and ethical authority to make such regulation? And as scientific research is inherently a global endeavor, how can policy be applied internationally?
Sources:
(1)
Cosmos Magazine
(2)
Center for Genetics and Society
(3)
Washington Post
(4)
New York Times
(5)
Gizmodo