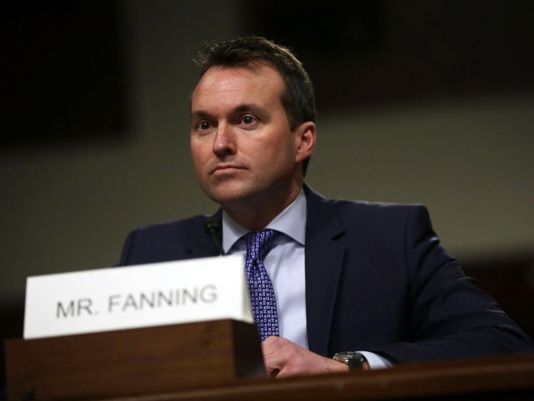 On Tuesday, the Senate confirmed the White House's nominee Eric Fanning as the next Secretary of the Army. The landmark confirmation comes after Sen. Pat Roberts, R-Kan dropped his hold, which was related to Guantanamo Bay detainees rather than Fanning's sexuality. Roberts wanted to ensure that detainees would not be sent to his state, and has dropped the hold due to the high likelihood that the Obama Administration will be unable to close Guantanamo Bay before President Obama leaves office.
Fanning has served as acting Air Force Secretary, and as chief of staff for the Defense Secretary. Regardless of his high qualifications, Fanning has had a surprisingly difficult time being confirmed. After his nomination in September of last year, Sen. John McCain held off confirmations for Defense Department nominees in protest of Democratic rule changes and a veto threat on the 2016 defense policy bill by President Obama. Fanning later served as acting Defense Secretary after former secretary McHugh's retirement in November, but was stopped in January by the Senate.
Fanning's appointment is a historic one, and it's been a shame that it took so long to go through. It's frankly rather ridiculous that such a critical confirmation for the LGBT community and America as a whole was delayed in the name of politics. President Obama's plan to close Guantanamo Bay has been incredibly contentious, but I feel that placing holds on these sorts of symbolic confirmations is a unpleasant negotiation tactic.
What does this nomination mean for the future? Is Obama truly out of time to close Guantanamo Bay? With a possible President Trump on the horizon, what would happen to current and future possible LGBT officials like Fanning?
NYTimes
Mercury News