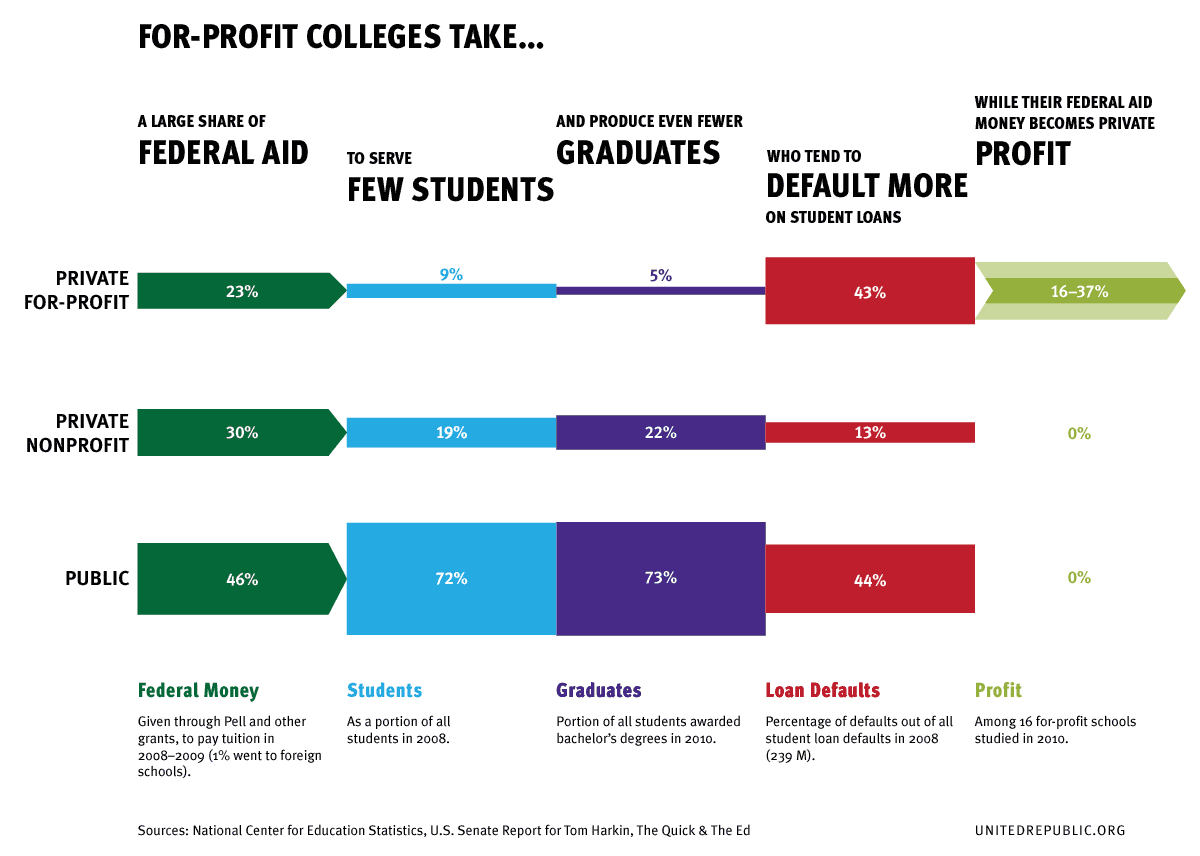 A graphic highlighting the faults of for-profit schools
While the Department of Education and the Consumer Financial Protection Bureau are planning on forgiving $500 million worth of debt held by Corinthian students, that doesn't make up for the private debts owed by students and the opportunity cost they suffered to get a worthless degree.
This is a clear example of what happens when demand far outstrips supply. Snake oil salesmen start peddling inferior goods to those desperate for a way out. In a world where post-secondary education is increasingly seen as crucial, there are too many opportunities for abuse.
Obama should work with Congress to pass some form of his plan to expand access to community colleges. This will create greater supply, taking power away from predatory for-profit institutions. Additionally, the Department of Education should follow through with the
regulations
published this year that will ensure that for-profit schools are enriching their students, not bleeding them dry.
What is the role of for-profit colleges in our higher education system? Should they be banned entirely? Left to their own devices?
Should students not have to pay off the loans they took out to go to Corinthian schools?