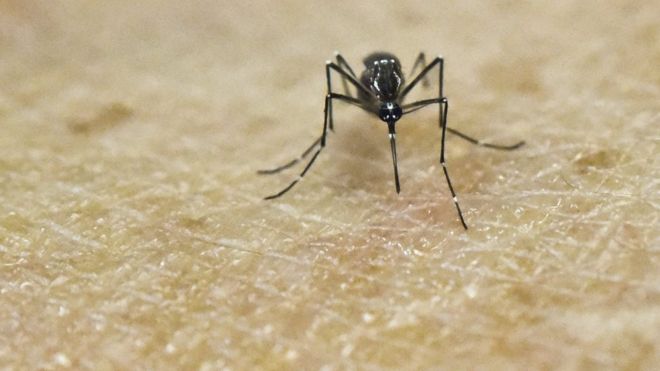 The most recent outbreak of the Zika virus erupted in Brazil a year ago. It is carried through mosquitoes and has been connected to birth defects and neurological problems in adults and infants. Death is rare, and only one fifth of infected people have symptoms, including mild fever, red and soar eyes, headache, joint pain, and rashes.
President Obama requested $1.8 billion dollars earlier this year to fund research to help fight the virus, but even more money is now needed to continue searching for vaccines and treatments.
Puerto Rico is one country infected with the virus that is in need of a solution as its number of cases double weekly. Moreover, it was discovered that the Zika virus can be transmitted sexually and not through a mosquito bit.
On the other hand, some researches claim that the outbreaks in Europe and the United States are "likely to be small and short-lived." It is predicted that a "vast majority of cases is a mild viral disease."
As we approach spring and summer, the mosquito population will grow to be much larger. Southern Europe is the home to a bread of mosquito that have the capacity to spread the virus but have not done so yet. Experts believe that there is no imminent risk to Europe because of this.
One serious consequence of the Zika virus is if infected blood were donated to a blood bank and distributed. This could cause the virus to spread even more to other people or countries.
In conclusion, scientists know little about the severity of the disease and the implications to follow.
I think that the government should work towards ending the virus as much as they can. Because it can cause birth and brain defects it is a very serious problem. Through the defects the virus will effect the world for a long time. Since it is transferable though sexual contact, it is pretty serious as people can spread it unknowingly because most people do not suffer from symptoms. I think the mystery of the virus calls for more caution as it may cause even more dire symptoms in addition to brain and birth defects.
Do you believe that the government should allocate more money towards working to end the virus outbreak?
Does the fact that Zika is transmittable through sexual contact make the virus more serious than before?
Would you consider this virus to be a serious risk to the public, even though it does not cause death?
Does the mystery of the effects of the virus call for more or less caution?
Should the privacy of passengers of airplanes be sacrificed in the name of screening for people infected with the virus?
http://www.bbc.com/news/world-us-canada-36020165
http://www.rawstory.com/2016/04/zika-outbreaks-in-us-and-europe-likely-to-be-short-lived-researchers/
http://www.bbc.com/news/health-35370848